I would like to fiberglass over the aluminum, fiberglass shower panel, ABS plastic and wood rails/landing pads on the bottom of my hovercraft hull.
I painted the area with West Systems resin but the heaviest fiberglass cloth I selected would not stay up. A lot of the resin was soaked up by the wood, other surfaces were very wet and drippy. I have several weights of cloth I purchased from Jason a while ago.
I have some very light weight fiberglass cloth which I used on my tail cone. Will the lightest weight cloth soak up the resin better and stay on the surface upside down all on it's own?
Screws with washers are an option.
Wax paper strips/stripes and duct tape are a consideration.
I'm out of ideas - help.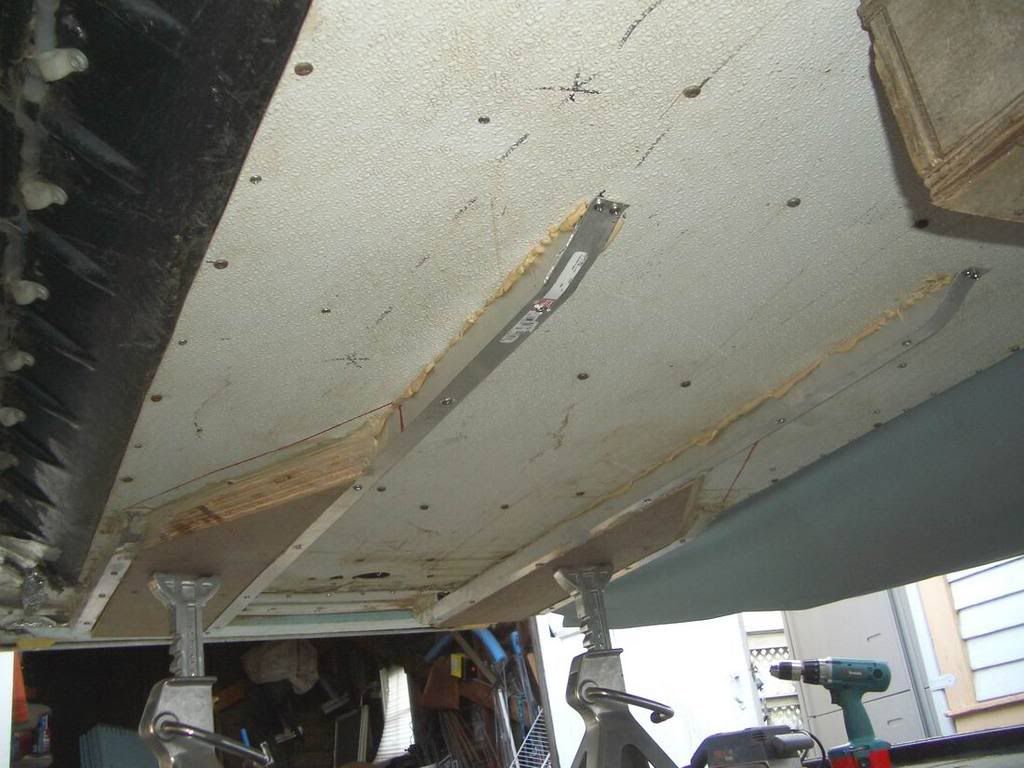 Edited by kach22i, 23 May 2008 - 08:07 PM.